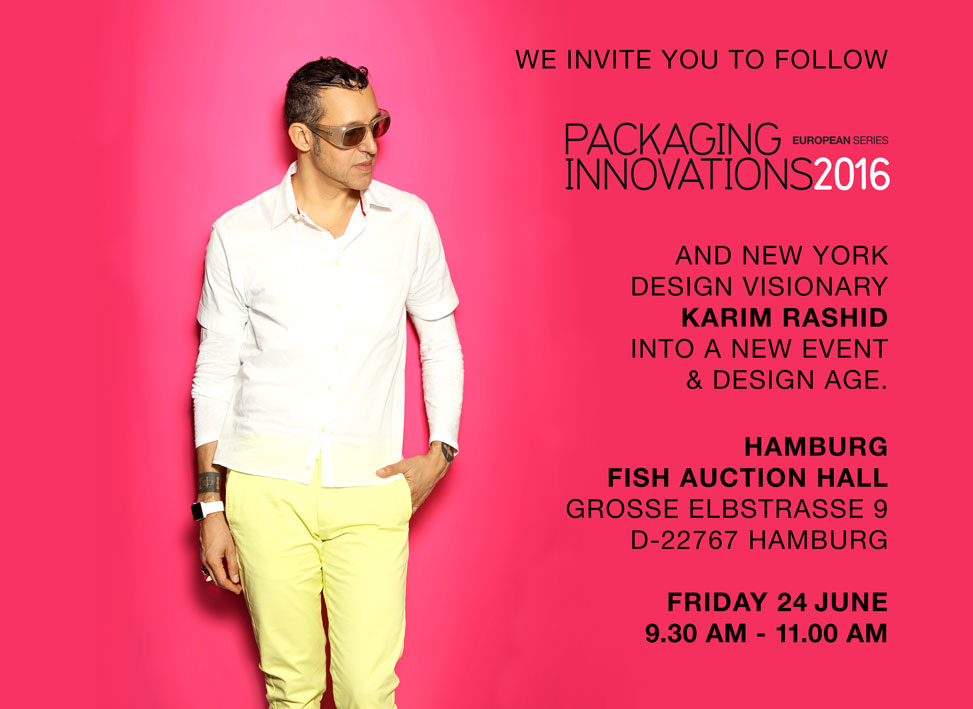 Image: Karim Rashid portrait by Oscar Valle /AD Mexico

THE LOOK & LIKE x Packaging Innovations Promotion:
This year's Packaging Innovations (PI) rings in a new event & design age and therefore fittingly announces a performance by New York design visionary Karim Rashid. The packaging & branding event in Hamburg presents the creative pop star as keynote speaker. The talk will be a real highlight of the event, and will be accessible for PI visitors and PACKAGINGCAMP visitors.*

With over 3000 designs in production, over 300 awards and working in over 40 countries Karim's portfolio reads like a success story. His touch expands beyond product to interiors and even to fashion, furniture, media and packaging. He has lent his styles to great brands such as Prada, Veuve-Clicquot, Yves Saint Laurent, Kenzo, Sony Ericsson and Alessi – a smooth, colourful, modern and most notably, revolutionary signature. He creates blobjects instead of objects, avoids corners and edges, but is because of that super edgy.

For him design is more than the mere layout of a product. Design is convenient, emotional, experiential and poetic. Design is all around us, guiding us, seducing us. He himself is seduced by the here and now, by the moment, always looking ahead as if only the future could save us.

The design of the future is more than styling, it is the soul of the brand und turns the product into a true style icon. The latter then can impress through its unique and invigorating appearance and through a concept that enthrals the masses.
Experience Karim Rashid live and follow Packaging Innovations to a new event & design era.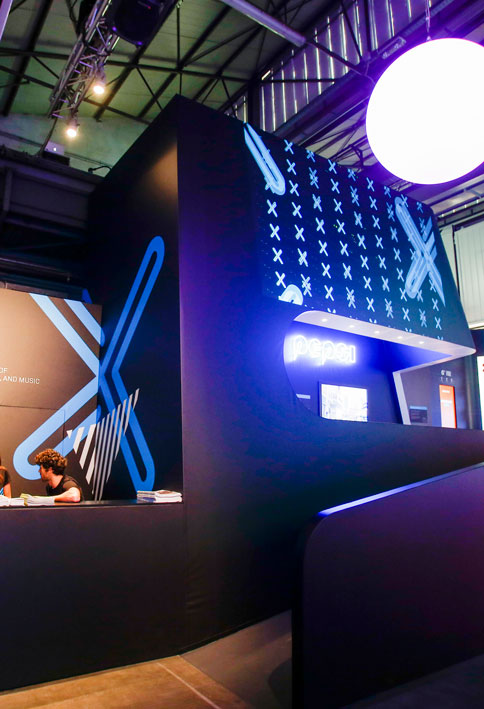 Images: Pepsi Premium bottles by Karim Rashid @ Milan Design Week
Karim Rashid


The future of packaging | design




WHEN

Friday, 24. 06. 2016 

9.30 – 10.30 am talk
/ also part of the PACKAGINGCAMP

10.30 – 11.00 Uhr Q&A



WHERE

Hamburg, Altonaer Fischauktionshalle


In the iF Design Award rewarded Art House
Our Special Friend Offer:
If you register early for the fair, you will receive the 2-day ticket incl. Packaging Art Night (regular price 99 Euro) for free. Use this code 3940 and register here: www.pi-hamburg.com