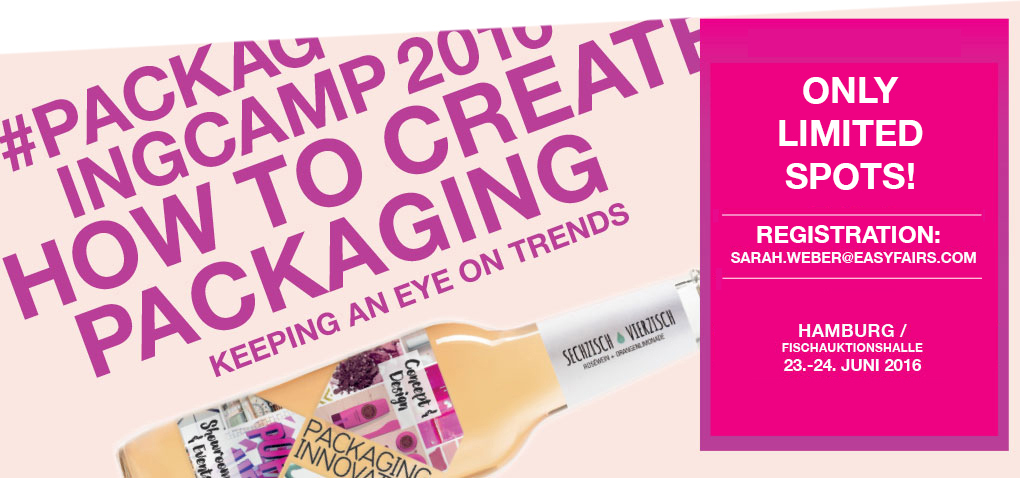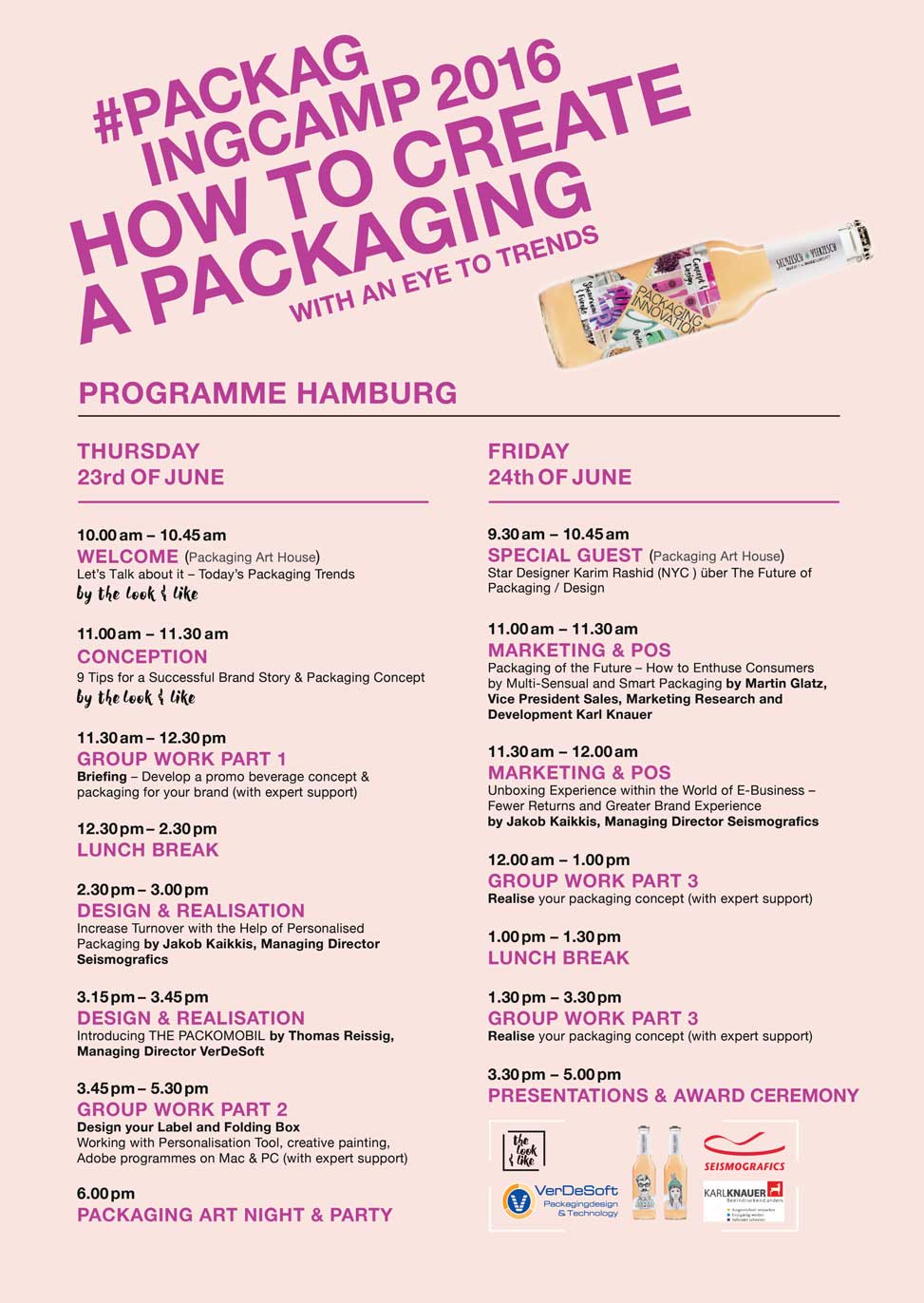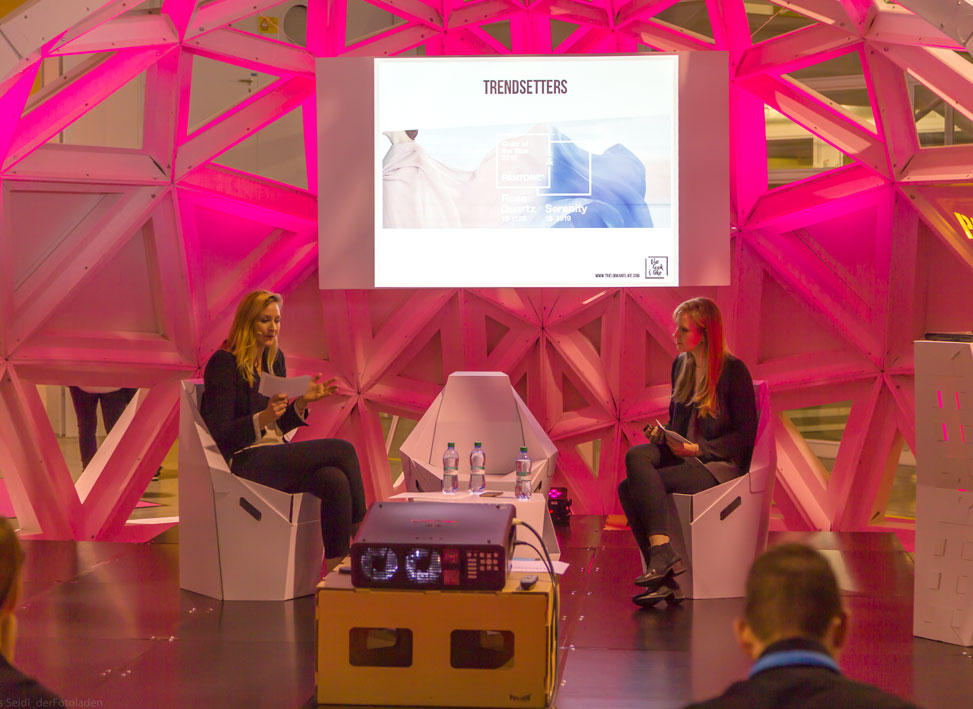 THE LOOK & LIKE x Packaging Innovations Promotion:
Our packaging topics & trends did attract wide interest in Zurich and will be even more captivating in the extended PackagingCamp version in Hamburg – innovative, inspiring, hands-on. Experience packaging in all its dimensions.
We gather the most exciting packaging experts in the charmingly rough environment of the Fischauktionshalle and offer, on top of that, a very special goodie for designers, brand owners, product manager and packaging fans.
You can expect:
• The greatest brand stories and strategies, by THE LOOK & LIKE
• Today's design trends, by THE LOOK & LIKE
• Personalised packaging + individual layouts with a new web to print design tool, by Seismografics
• Mock-Up Creation on site in the Packomobil, by VerDeSoft
• A personalised packaging with all information in a great PI which will be sent home
• and much more
Ticket: 299 € / Registration with sarah.weber@easyfairs.com or via Xing Events!
Messe- und PackagingCamp Highlights:
Donnerstag, 23.06. 2016, ab 18 Uhr

Packaging Art Night mit Ausstellung – Architecture of wasted fantasy – THE POETRY OF PACKAGING – von Werbefotograf Tom Seelbach
Freitag, 24.06. 2016, 9.30 – 11 Uhr

Keynote Speaker und Design Visionär Karim Rashid über "The Future of Packaging"