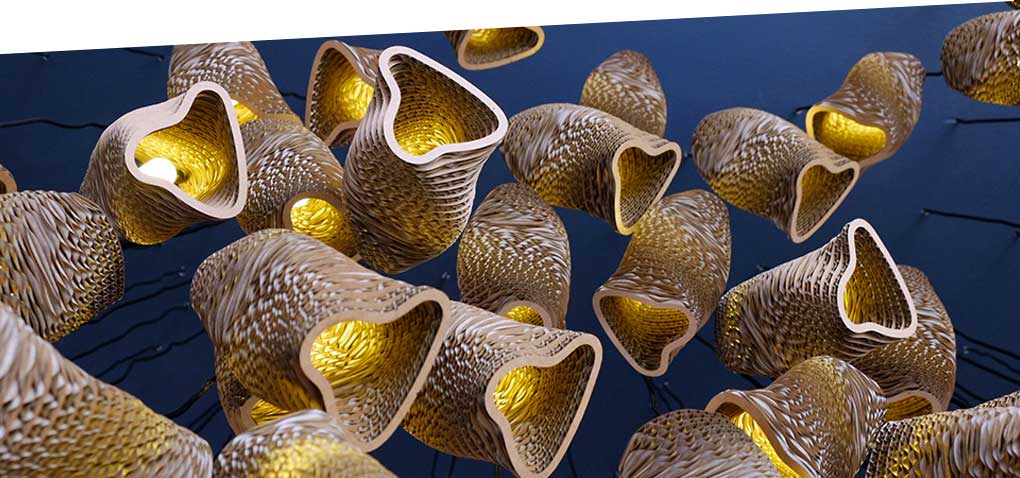 Looking back at this year's Milan Design Week literally shed light on modern packaging material design that should be part of your next trade fair. Dear exhibitors, are you up for a focal point of light and wonder?
Graypants' murmurations debuted with two variations including 'Moa' pendants – an LED system made from cardboard inspired by a breathtaking natural phenomenon: murmurations.
From the images alone the installation feels as dynamic as the glimmery sunlight hitting the top of water changing its character and intensity from each viewpoint. Lika that, the Graypant studio, a team of problem-solvers in Seattle and Amsterdam, created a powerful collection with captivating three-dimensional cardboard forms, always on the verge of instant transformation.
The murmuration™ collection is described as a highly adaptable system that can dramatically transform the interior of any space leaving an iconic statement. And who's not up for a focal point of light and wonder?