There is not only one way to make a light bulb. There are 50. Five years ago, Plumen has launched its low energy light bulb series Plumen 001 with the mission to bring back magic, beauty and poetry to a humble light bulb. The vision struck a chord and drew attention to design lovers and various museums, including the MoMa, the V&A and Cooper-Hewitt Smithsonian Design Museum. No surprise this new attitude had to continue… Let's meet Plumen 002. This is how to pack light.
With us, low energy sometimes rings the wrong bell. It communicates low price, low design and low appeal. Plumen however, with its low energy light bulb series, manages to prove quite the opposite. It underlines the art in everyday objects and the importance to uphold and value smart and pleasing design. Nicolas Roope – Founder, Creative Director and Designer, highlights: 'Isn't it strange that the bulb, an object so synonymous with ideas, is almost absent of imagination?'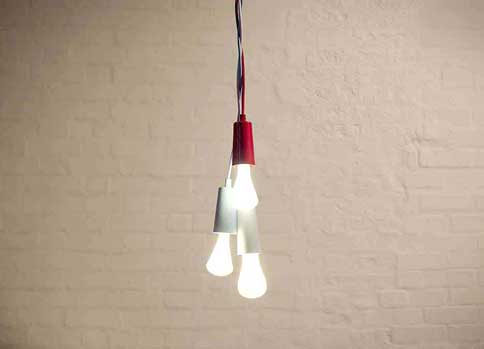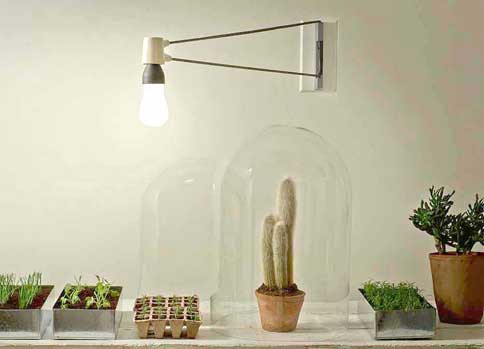 As a matter of fact, the objects that use less energy, live longer lifes. The objects that live longer lives, create less costs. The objects that create great pleasure and appeal, will be enjoyed and appreciated every day. Until recently, you were able to experience a dramatic installation of Plumen at London's Desgin Museum.
Here it's possible to see, the clear geometry of the Plumen 002 works beautifully in series or in clusters and needs no shading. Its subtle, yet dynamic style conveys a true sense of elegance. Likewise, the packaging of both generations remains sleek and straightforward, held in white and mint tones. A clear image of the product, leaves no doubt what's inside the pack.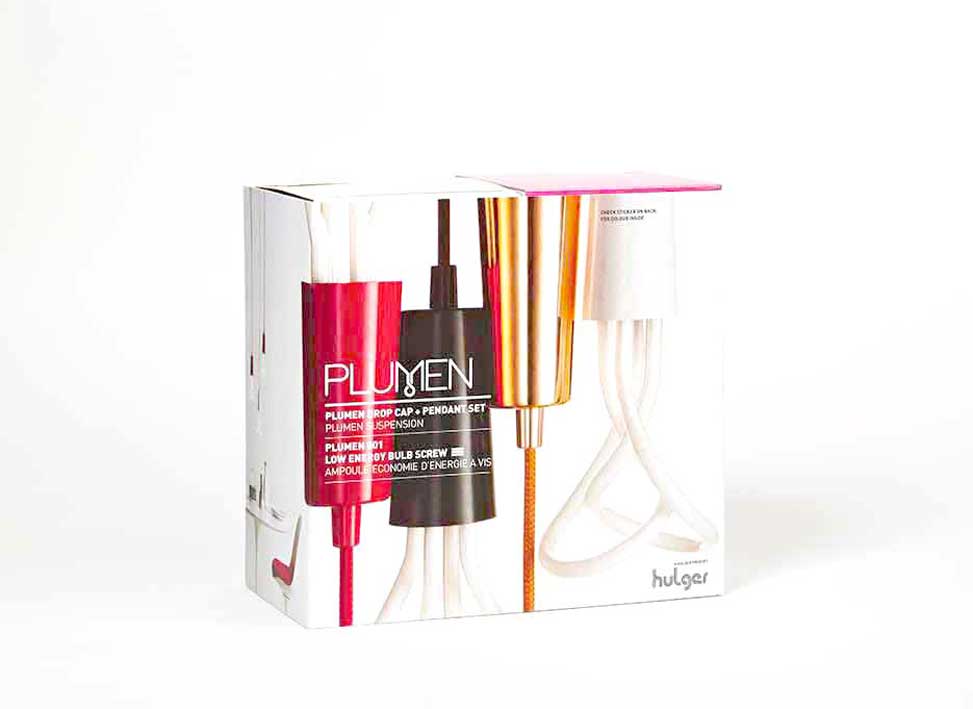 +
PACKAGING DETAILS
PACKAGING & MATERIAL: Tinplate can, drop cap set with two windows and a folding box with slipcase
PRINTING METHOD & FINISHING: Glossy lacquer
LAYOUT: Simple, sleek and on the spot