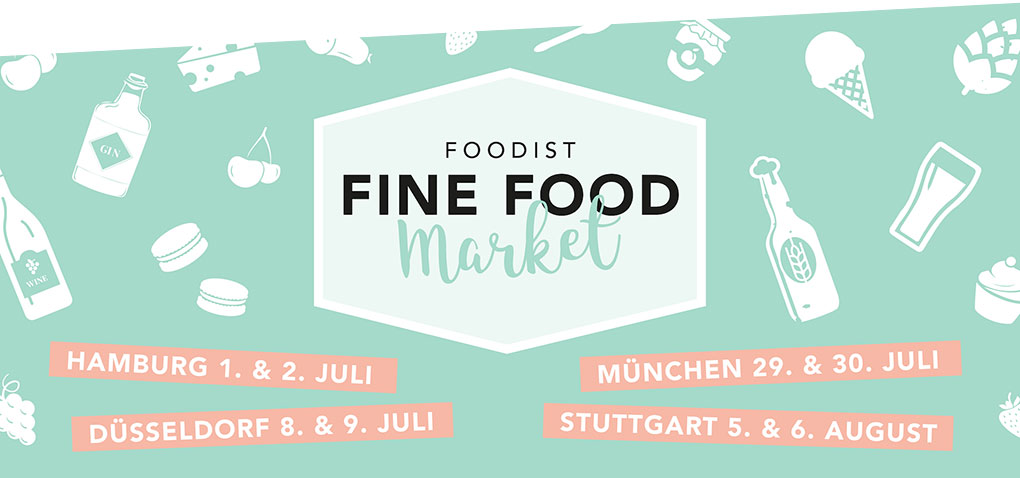 Munich loves good taste and hence is super excited to welcome the Foodist Fine Food Market at the Praterinsel this weekend. Food and design lovers come here to indulge big time.
The Foodist Fine Food Market hits Munich most famous spot – the Pratrinsel. With good music and the latest highlights of the food scene, this combination will turn your weekend into pure pleasure. Fifty manufacturies will exhibit their fine foods in an indoor and outdoor area and hand out tasty treats. But the event will also be a feast for the eyes as Foodist is known for its careful choice of international trend products, always keeping taste and design in focus.
From superfoods to herbs & spices to craft beer and fine spirits, gourmets as well as food and design lovers can expect to be served with style, far away from the regular shop shelf.
Attractive and exclusive: So that tasting doesn't come short, Foodist offers its online products with a special fair price. Don't miss out!
# Overview

When: 29 and 30 July
Where: Praterinsel 3-4, 80538 Munich
Price: 3 € / For Foodist subscribers and under 14 years for free