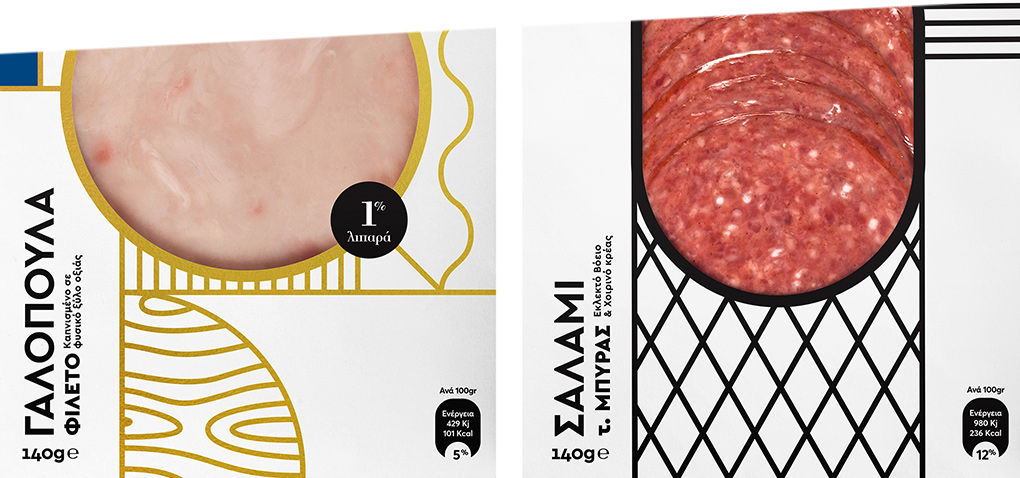 Cold cuts have never been as sophisticated as the "Merrale" palette designed by the Luminous Design Group for the Greek Mitsopoulos Farm.
Every package consists of geometrical compositions based on abstract elements that describe parts of the meat making process such as wood and smoking techniques.

A sophisticated colour palette underlines the premium quality of the products – using gold as the defining colour.
Nicely solved: Placing the front and the backside of the package next to each other, the graphics result in a continuous and complete picture.


# PACKAGING DETAILS


PACKAGING: Packaging resembles an envelope with window to show the inside of the pack
SPECIALTIES & FINISHING: Sophisticated colour palette with a golden yellow to highlight premium quality

LAYOUT: Continuous design from front to back side