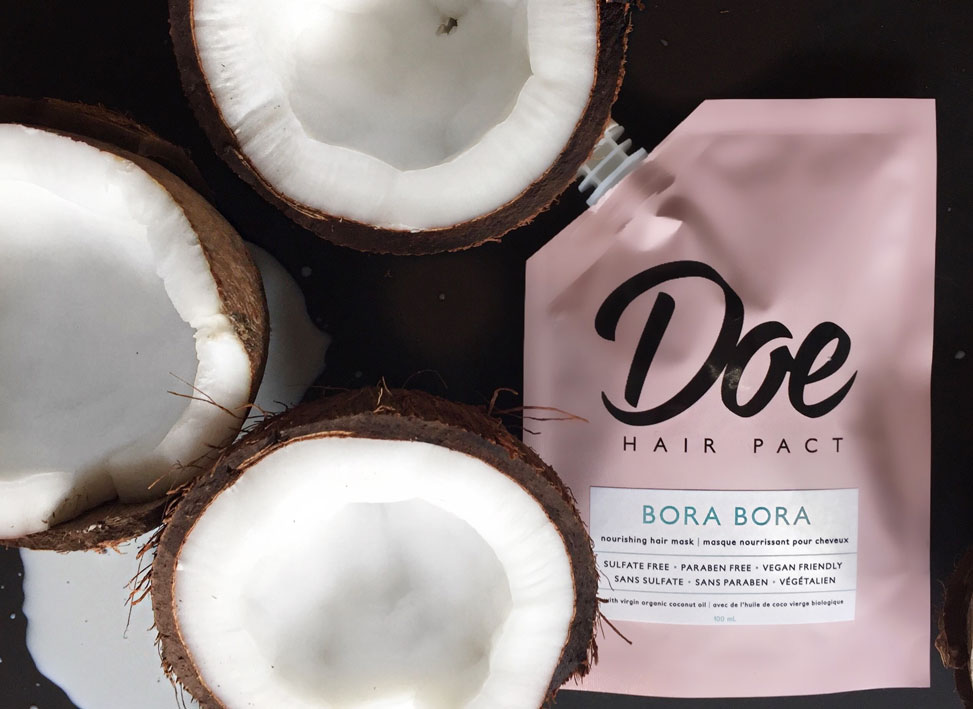 Eversince Beyoncés latest and very spontaneous album release, people keep asking: Who the hell is Becky and how do I get that good hair? While we cannot answer the first, we may have a cure for the latter.
Doe hair pact promises to give you softer and healthier hair in no time, and on top of that, it definitely scores with the looks of its packaging. Obviously, there is the very conventional packaging, and then there is the design that can surprise with a pretty unique appearance. Once we spot the exceptional styles, we want to immediately have them, enjoy them and show them to the world – although that sometimes means to get them from the OTHER end of the globe!! Everything for a packaging gem … and smooth hair!
Instead of using a tube or a jar like its competitors, the nourishing hair mask from Doe is showcased in a trendy and glossy pink pouch with a bottom gusset so that the product stands well to display. As the product is squeezed out rather than scooped out, bacteria and contamination is avoided once opened. That way the brand and its natural product are not only practical, but easy-going, modern and can definitely keep up with trending styles.
So, Sayonara tress mess and sayonara vintage design. Shiny promises do better in a glossy wrap. So doe it. We are all in!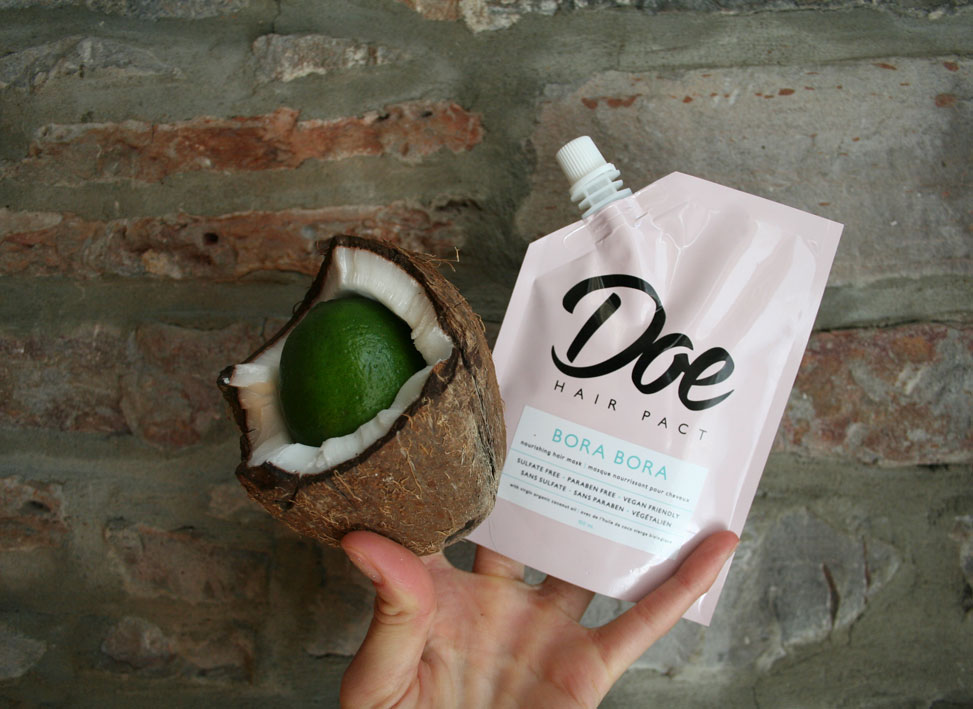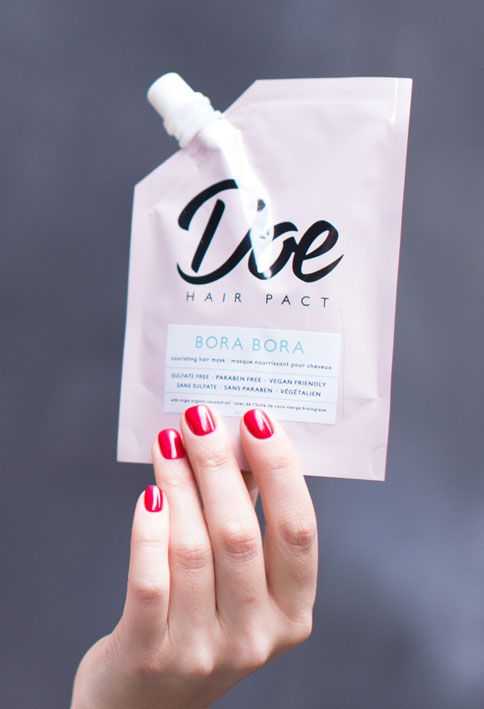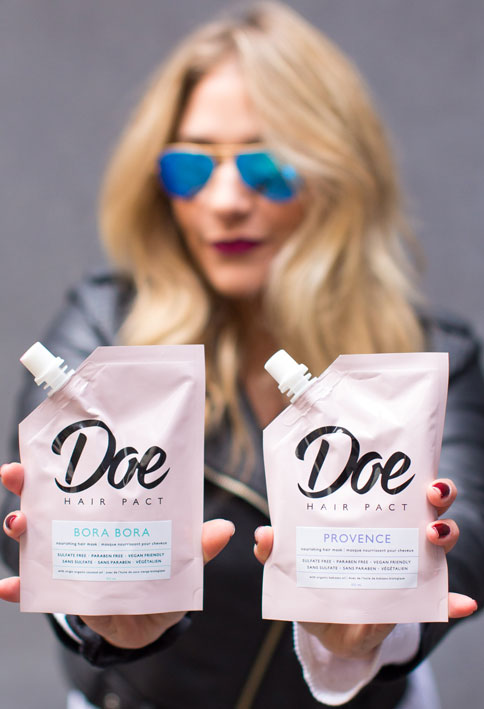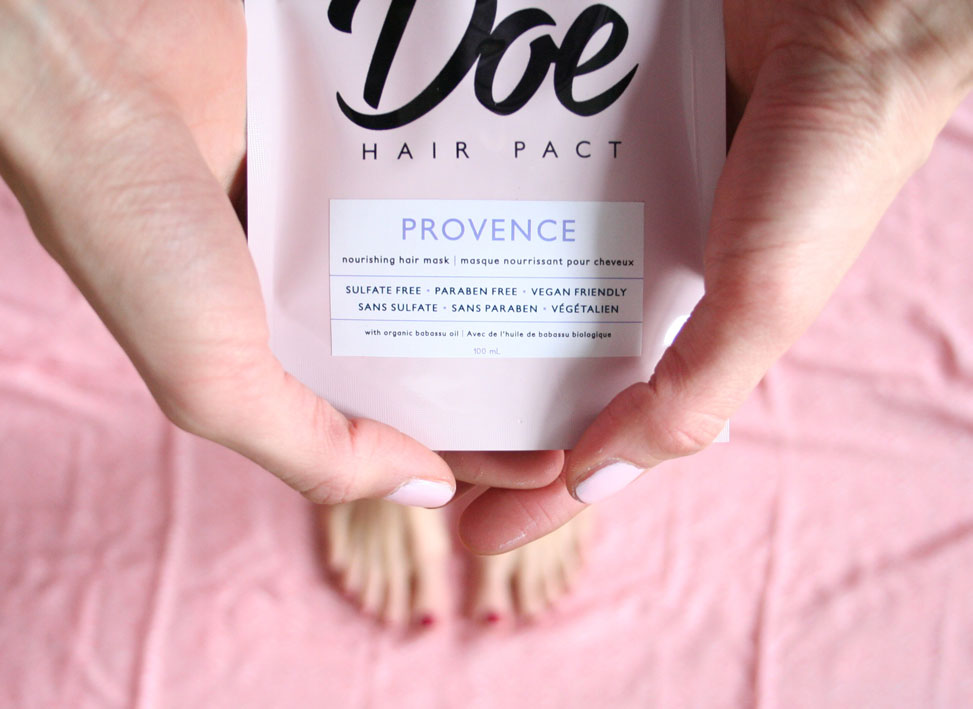 #

PACKAGING DETAILS

PACKAGING MATERIAL: The spout pouch offers a flexible and relaiable form of packaging and is on top of that, light proof and smell proof; the bottom gusset helps the product to stand

PRINT & FINISHING: The inks on the label are solvent free and water based
, the package is recyclable and BPA free
LAYOUT: The typography fits the sooth pastel colours