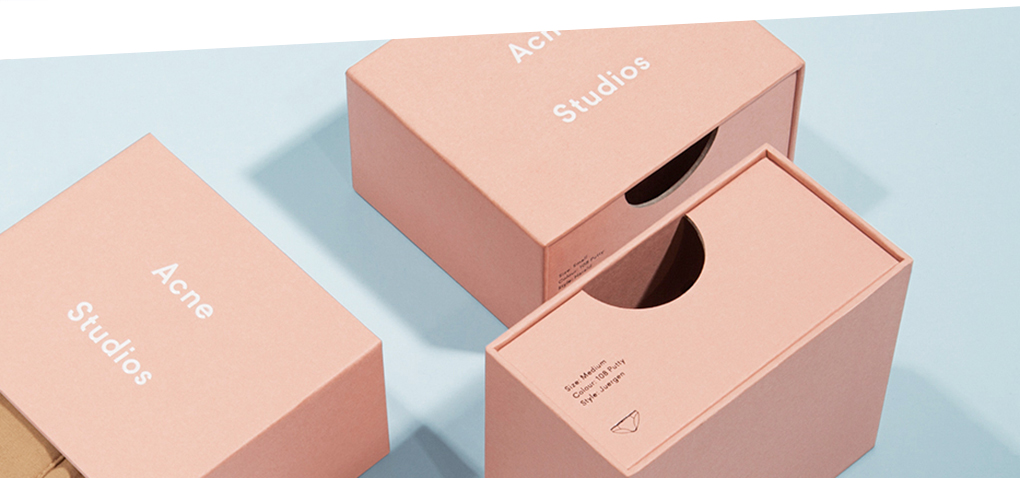 Panties are overrated, UNLESS they come in subtle colours and belong to Acne! The brands new underwear collection presents itself in a powdry nude tone, very quiet and very natural. And so does the packaging.
'Underwear should be beige or skin coloured, because I prefer no underwear', says Jonny Johansson, Acne Studios Creative Director. And certainly, the packaging should match that image too which is why it shows off in the same minimal style. Moreover, the rosé paper box is desgined in a way that it can be easily taken out. Piled up, the boxes look like a drawer system. Practical, robust and reusable. A box to fall in love with.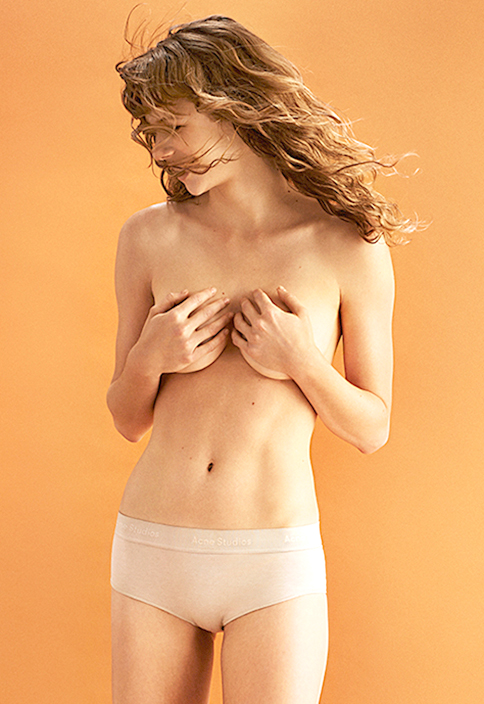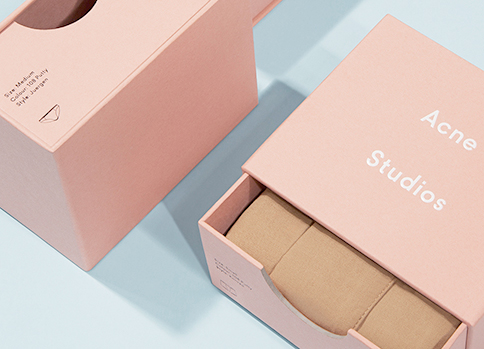 The new underwear collection will be exclusively available in selected Acne Studios stores and on acnestudios.com.
+
PACKAGING DETAILS
PACKAGING & MATERIAL: Resealable und reusable carton box with slip case (looks like a drawer)
RPINTING METHOD & FINISHING: Embossed logo
LAYOUT: Product and package do match by colour, minimal, yet expressive design