Oh Valentine, hands off of red roses! How to escape your own unimaginative on the 14th of February? Well, we've found a little package that suits him and her.
No doubt, people are longing to be creative far away from the computer screen again and hence, the debut kit from Moonlight Creative Group – a leading Charlotte, N.C. creative studio, was created under the theme of craft/creativity and features items designed to inspire the user to create and work with their hands.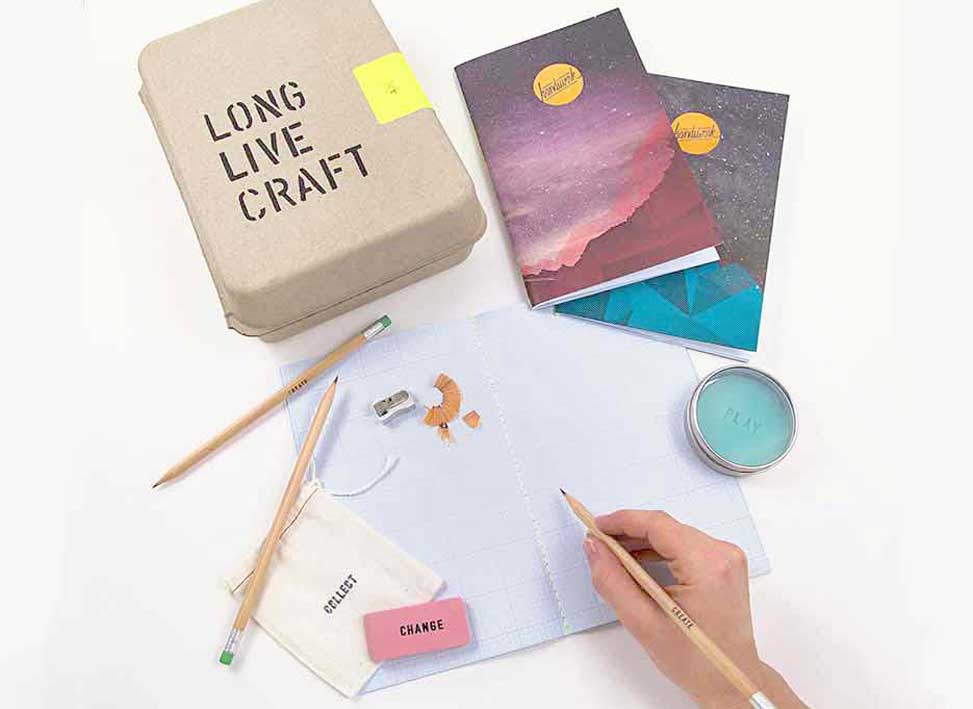 The dreamy kit includes 3 notebooks, 3 classic pencils, a pink pearl eraser, a pencil sharpener, and play dough in tin and offers enough opportunities to start crafting. Further, the kit highlights the team's shared values – creativity, meaningful relationships, new experiences, good food and giving back:
"We started 'Handiwork' to get us out from behind our desks and back to the basics of creative freedom, developing, designing and dreaming up an idea from beginning to end. It is an experiment in working with our hands and paying homage to our foundational tools. We look forward to people joining us on this journey of inspiration", says Dawn Newsome, owner of Moonlight Creative Group.
So, why don't you have a look in the shop and grab your paper, pencil, poetry and imagination and make this Valentine's Day unforgettable.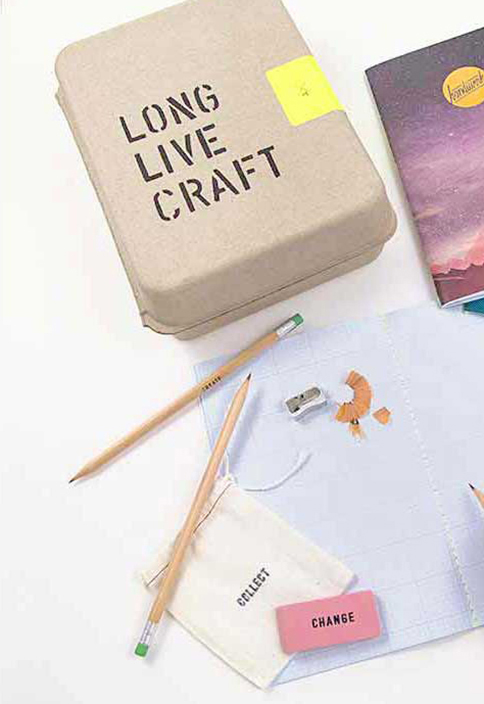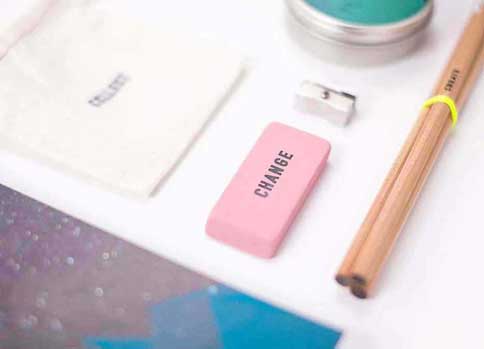 INSERT NEXT CONTENT
+
PACKAGING DETAILS
PACKAGING & MATERIAL: Box made from shaped GreenKraft Clamshells, 100% recyclable, supplier: SPI, endowed with neon sticker + cotton bag
PRINTING METHOD & FINISHING: Offset print (notebooks) + hot foil stamping and silk-screen motif, hand-knitted and knotted
LAYOUT: Label 'Long live craft' applied with a stencil