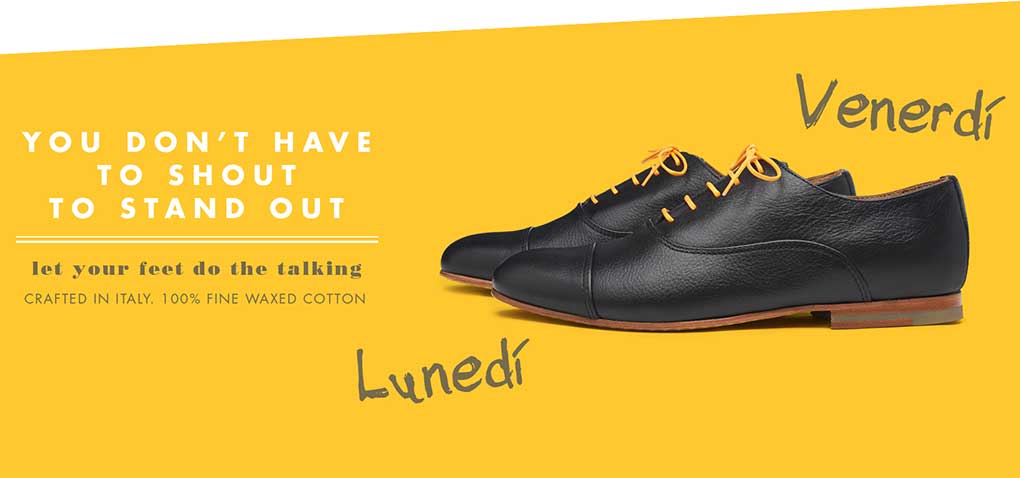 New year, new courage! 2015 is going to be quite colourful when it comes to Atipico. So don't worry if you don't enjoy the new Pantone colour of the year, you've got plenty nuances to choose from to lace up.
Accessories for your shoes? Hell yea! With its first product line Coloured Dress Shoe Laces, the small fashion accessories company Atipico draws attention to our feet. Certainly, it's about style and quality which is part of the packaging too, expressed through a careful choice of paper – smooth, yet with a rough fine uncoated finish.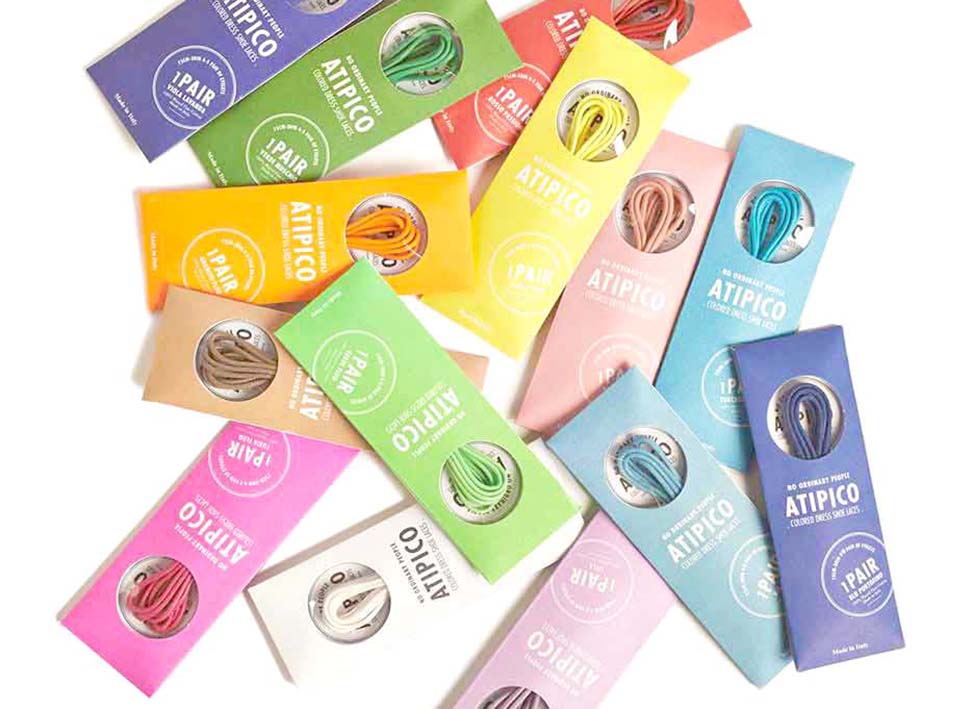 Nevertheless, as the product should do the talking, Atipico has designed a simple and sleek packaging with a bespoke pocket window to fit and display the laces. A handy insert card features instructions for different lacing styles.
So, no need for glitter, if you've got colour. We wish you a Happy New Year!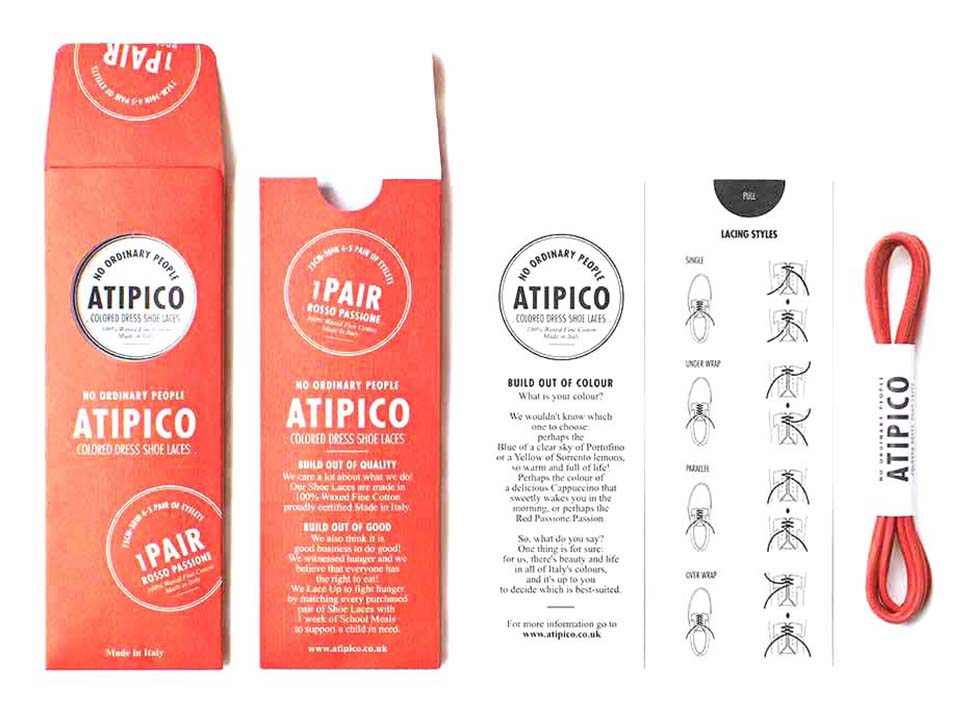 Ein weiches, veredeltes Papier schmeichelt sowohl optisch, als auch haptisch. Auffällig, aber nicht überladen bietet es genügend Raum für den echten Protagonisten, das Produkt. Dies gelingt mit einem Sichtfenster, welches einen direkten Einblick in das Innere gewährt. Außer einem Paar hochwertiger Schnürsenkel, die in Italien hergestellt werden, findet man dort ein kleines Kärtchen, das Aufschluss über verschiedene Schnürtechniken gibt.
Also, wer braucht schon Glitzer, wenn man Farbe hat? Wir wünschen einen guten und stilvollen Rutsch!

+
PACKAGING DETAILS
PACKAGING & MATERIAL: Paper wrap (uncoated paper) with a round window
PRINTING METHOD & FINISHING: Especially soft paper from the GF Smith Colorplan, closing flap with adhesive tape, offset print
LAYOUT: White lettering on coloured background, packaging and product match