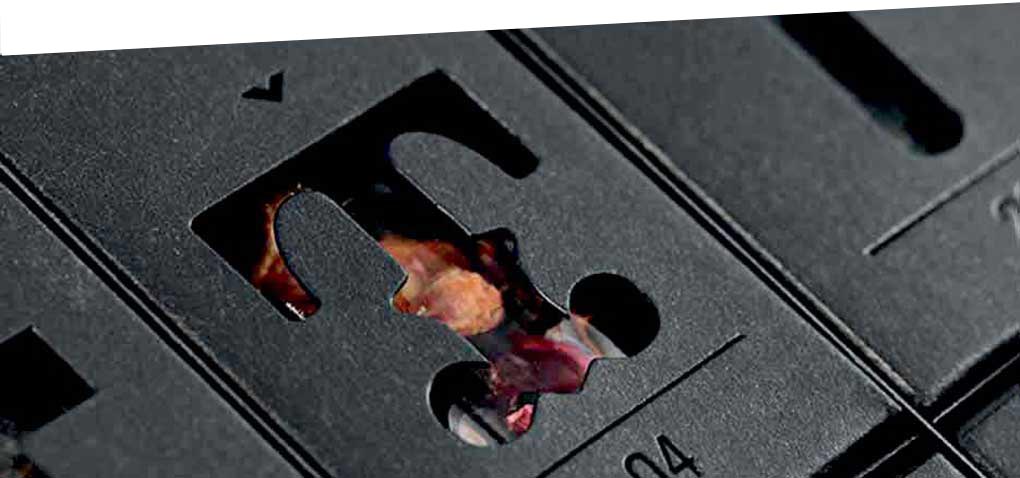 The typical advent calender receives a new look and gives an insight into the world of typography.
Some may have already emptied their advent calender, while others may not even have gotten one yet. Either way, if you like design, you should have a look at this: The T(EA)-Calender from Clormann Design which consists of 24 boxes made from Italian fine paper. Each box was elaborately stamped and sports a differently designed "T" that functions as a window. Hence, the calender grants a look inside at a carefully selected range of tea, such as Peppernut Orange, Pina Colada or Kalahari.
The tea is placed in a small glass which is endowed with a label and a fanfold with tips on how to prepare the product. The 24th box comes with a little surprise. What to do until then? Why don't you have a cup of tea.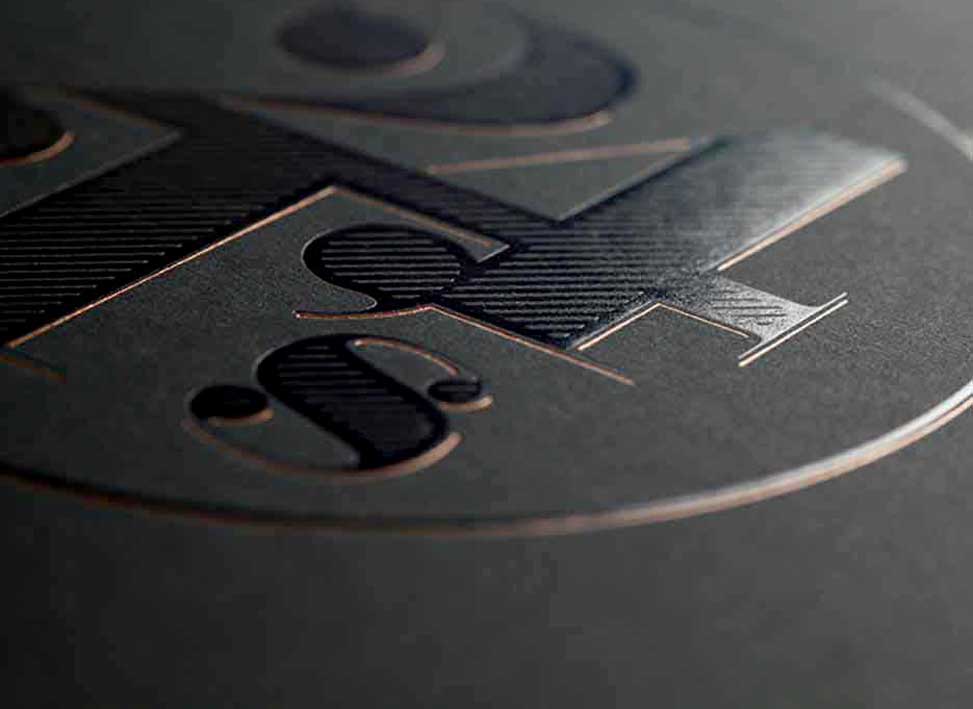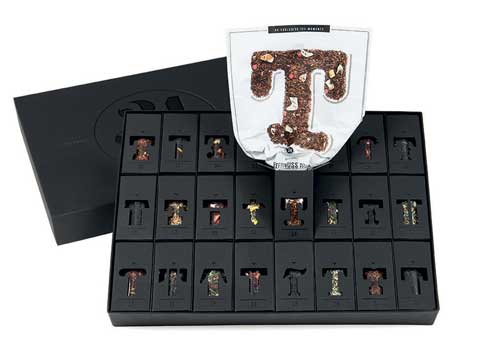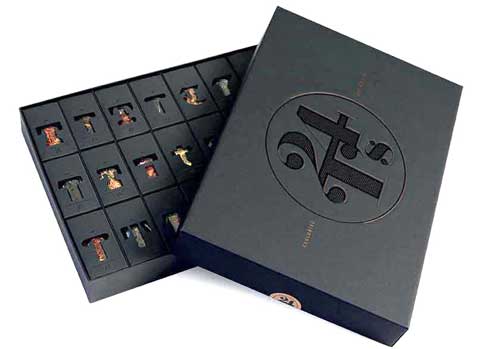 The calender is limited and can be purchased for 69,90 Euro at Paper Pleasure.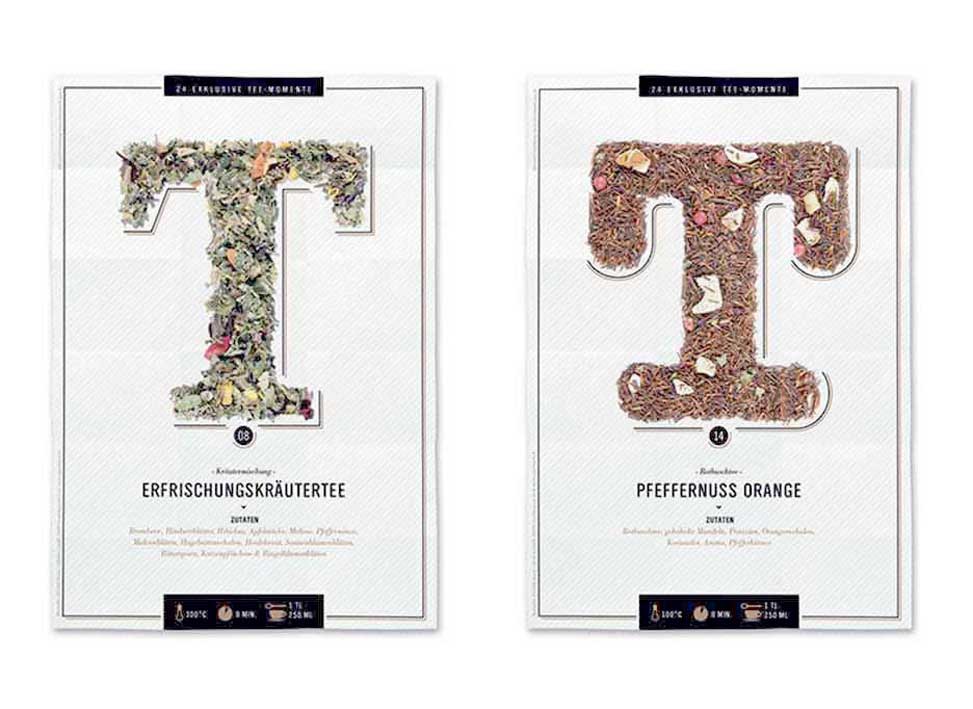 +
PACKAGING DETAILS
PACKAGING & MATERIAL: Box made from Fedrigoni fine paper and fanfold (inside), little glasses for tea with screw cap
PRINTING METHOD & FINISHING: Box and fanfold are finished with black and bronce hot foil embossing and hand packaged
LAYOUT: Each glass carries a sticker with product information