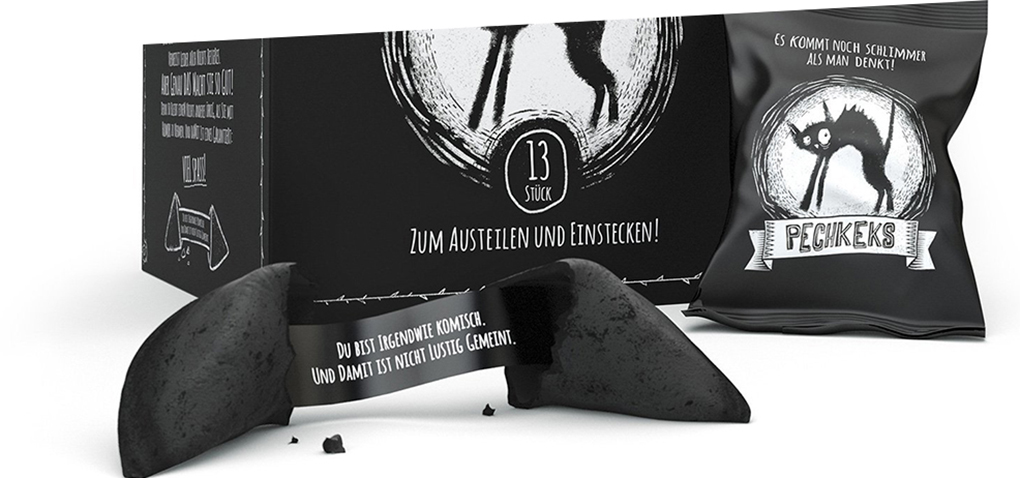 Traditional fortune cookies are so yesterday. Regarding Halloween it's time to spread some dark and twisted messages. Clear the stage for the misfortune cookie.
Black humour needs black packaging as in the case of the 'Pechkeks', the German 'Misfortune Cookie'. Though the little monsters covering the coal-black cookies à la Tim Burton, are almost cute, there is no love inside. The messages are crude, honest and direct – a great gift for all pessimists or friends that can laugh about it.
Go get your creepy Halloween pack and enjoy a miserable lovely day!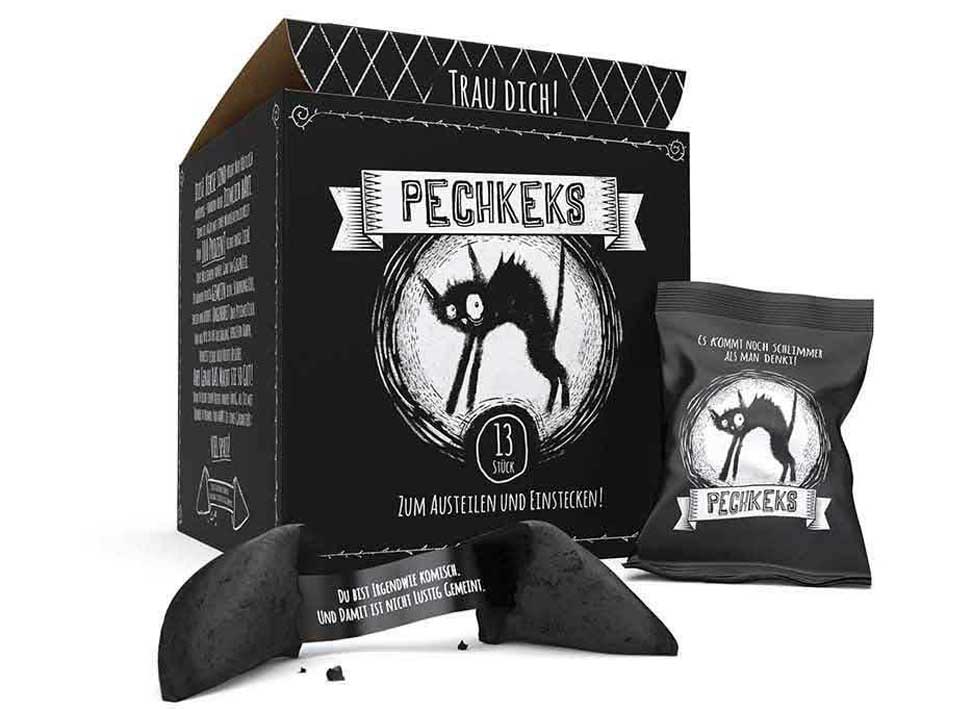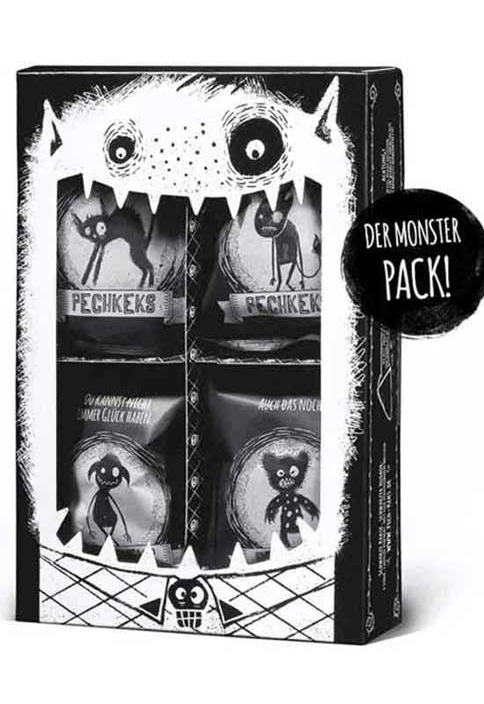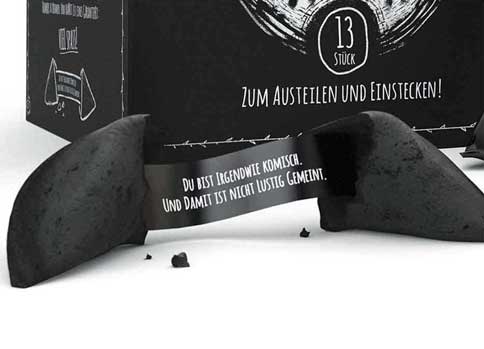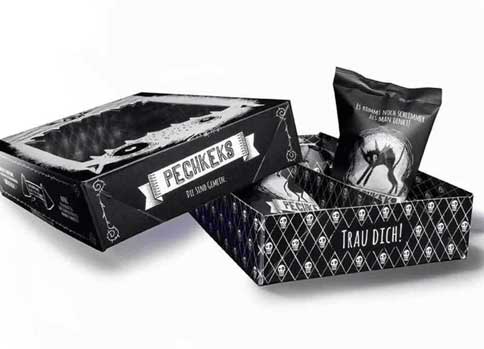 +
PACKAGING DETAILS
PACKAGING & MATERIAL: Black folding box (natural look on the inside) with tubular bag
PRINTING METHOD & FINISHING: Tubular bag with soft touch feel and flexo printing, folding box offset printed
LAYOUT: Monstrous illustrations combined with mean slogans, the typography is similar to handwriting