Wodqa, the spirit in a sturdy tin, is a drink for tough guys, yet even men sometimes happen to have a soft center. To unfold its unique grain flavour, the 40% Vol. premium distillate is made from the very softest spring water, unfiltered (!), pure and 'only flavoured by nature'. Definitely, an attractive combination.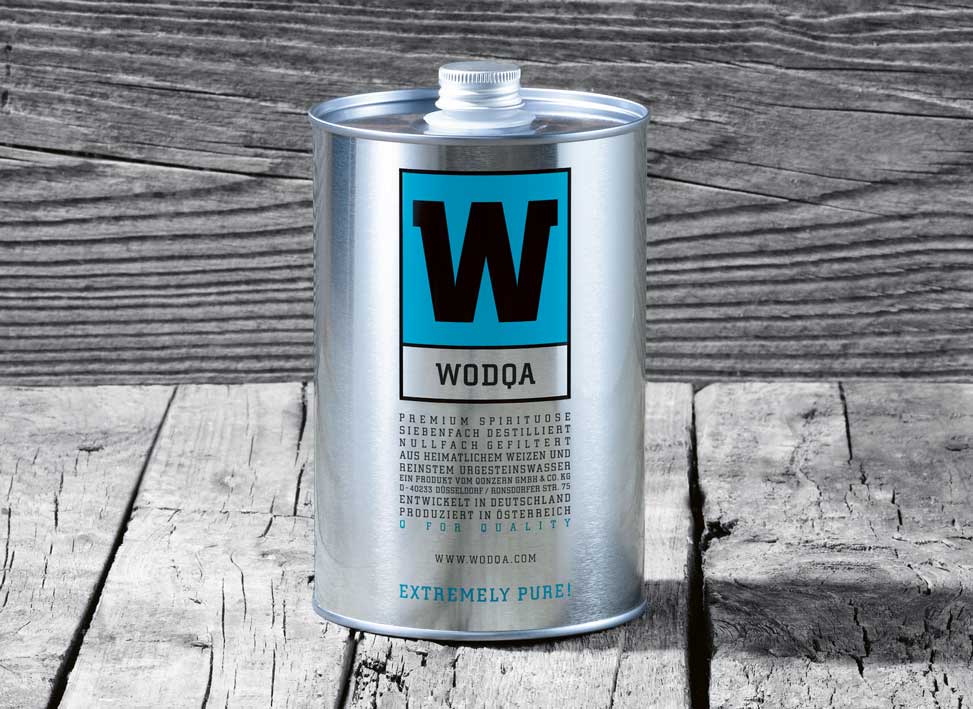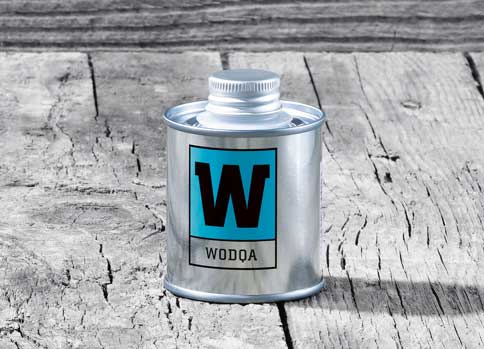 A pure product deserves a sharp and neat design. That's what the founders of Wodqa (short W), had realised when they brought to life their beverage project in 2013 and hence, they decided to turn their packaging into a successful promotion tool.
Quality, regionality, naturality, these are the brand's values that are communicated through its unique packaging. With regards to the beverage industry, the tin is different, real and useful; it does not only convey a modern look, but it further protects the liquid from light. Cool and clever.
+
PACKAGING DETAILS
PACKAGING & MATERIAL: Tinplate can with aluminium screw cap + plastic thread and integrated tamper evidence (on the inside)
PRINTING METHOD & FINISHING: Direct print
LAYOUT: Clean and pure design according to the product