Wohoo, Germany won the World Cup and temperatures are rising again. While Per Mertesacker may be still resting in a barrel of ice, I will use the time of my lunch break and dive right into a bowl of ice-cream. Yeah you heard me right, I will DIVE INTO a big scoop of premium organic yoghurt-orange ice-cream. My packaging favourite these days: Ice-cream from a brand called Melicena.
Are you an ice-cream lover looking for love-flavoured ice-cream in a lovely package? If so, I found something you will enjoy. Melicena ice-cream is organic, it is yummie and its packaging design is really funny as the brand invented an adorable Italian-German family that is promoting their products right on its bowls.
Each of the family members represents a certain character, theme and flavour. Grandma Erica, for instance, is in love with Vanilla and appreciates traditions and handmade products, whereas grandson Luca is more of a lifestyle person enjoying flavourful hazelnut. Seasonal flavours are represented by friends of the family. That way every person tells their story right on the package: Always passionate and always funny.
A concept that works well. Or at least it does with me. I will try that ice-cream, now!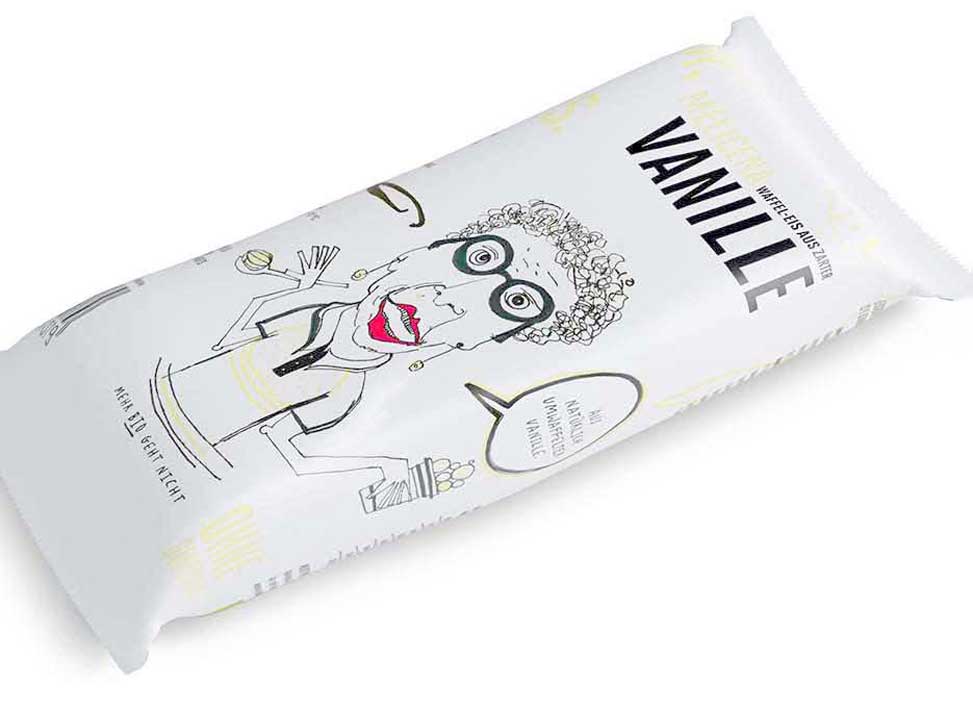 +
PACKAGING DETAILS
PACKAGING & MATERIAL: Coated paper cup & flow bag
PRINTING METHOD & FINISHING: Flexo print
LAYOUT: Colourful scribbles + smart wording, a whole fictionary family representing the brand