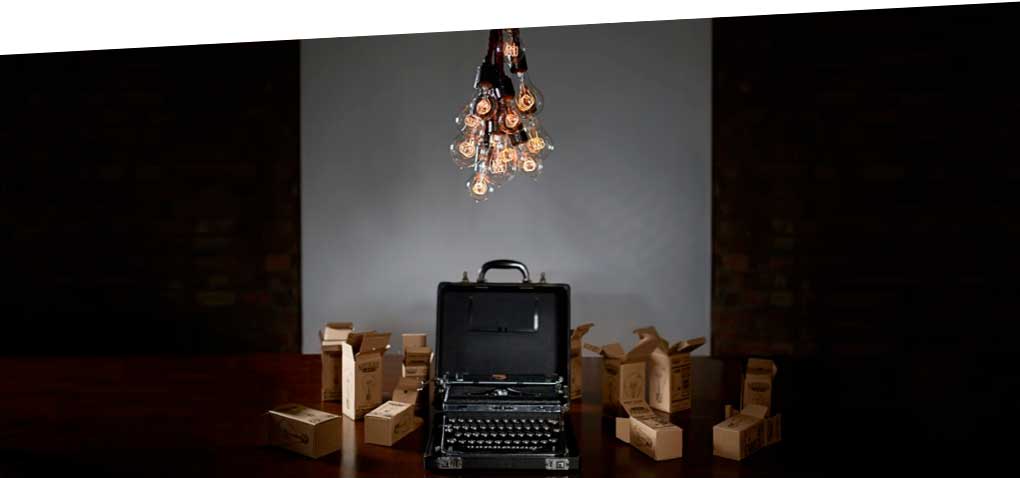 Learning never stops: Moving offices apparently doesn't mean you can always move according to schedule. So this it: The reality consists of a dozen dreary carton boxes right now, yet there is one bright spot in between! Nook London has launched its collection of lamps that even brings light into the darkness of the cardboard industry.

The East London business presents its charming pieces in a simple and sweet Vintage style package. Cool typography and graphical elements complement a fine illustration of the product and make it stand out from regular boxes.
A timeless package for a timeless product and… a rather timeless relocation. But it's all about the pleasant anticipation, we have heard.
+
PACKAGING DETAILS
PACKAGING & MATERIAL: Round winded core with a window, paper pouch with window, folding box made from corrugated board
PRINTING METHOD & FINISHING: Offset print
LAYOUT: The typography recalls nostalgia, inspired by the industrial era