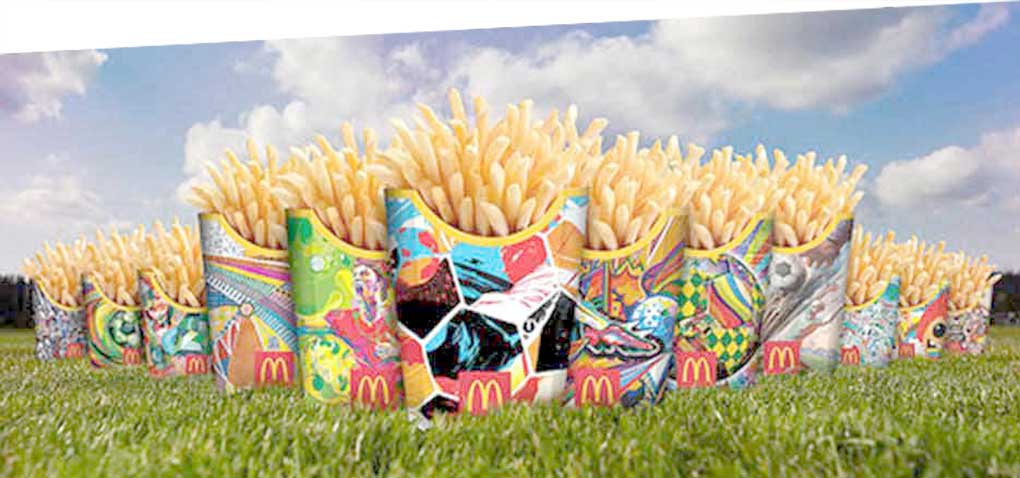 McDonald's kicks-off with Redesign
No doubt, football is art! In terms of the upcoming FIFA World Cup™ in Brazil McDonald's presents a redesign of its iconic red French fry box with a colourful new artwork, featuring twelve original street-art illustrations. The artists that were chosen to use the McDonald's medium as their canvas, are from all over the world and their bold designs reflect all the energy and passion of a game of football.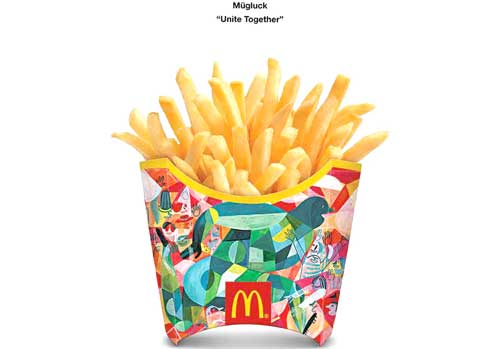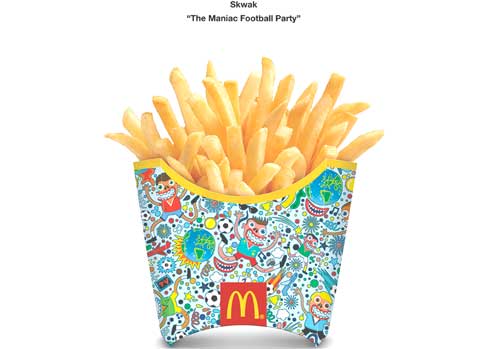 Created for McDonald's in collaboration with 'Qualcomm Connected Experiences, Inc.' and 'Trigger', the app brings a truly new mobile play experience to customers. With the cutting-edge Smart Terrain™ feature, the app represents a technology breakthrough that allows users to build their own play spaces using everyday objects. Instructions for download will be available on the back of each specially designed fry box or can be found on gol.mcd.com.
+
PACKAGING DETAILS
PACKAGING & MATERIAL: Folding box
PRINTING METHOD & FINISHING: Offset print
LAYOUT: 12 designs from 12 different artists from all over the world, all illustrations give back the energy and emotions that involve a game of football