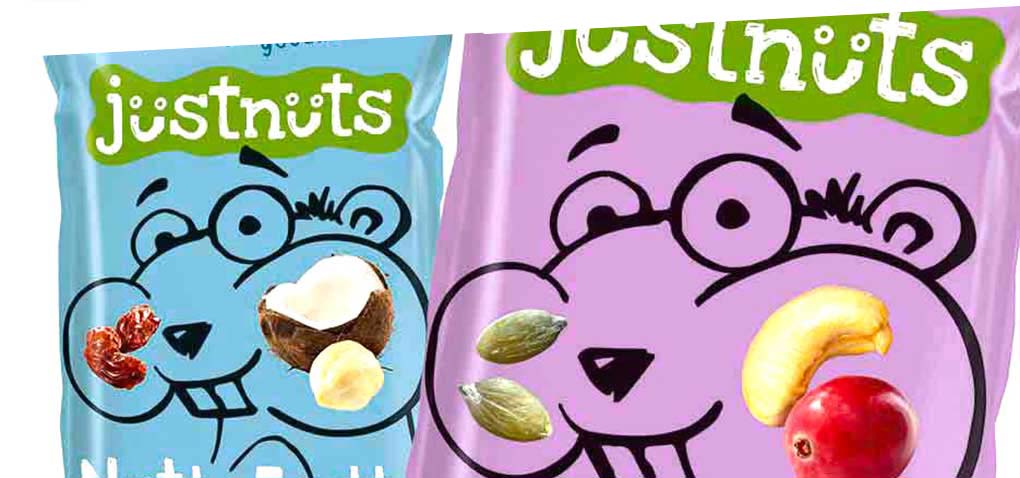 Isn't it just nuts to leave the house without an energy bar? Yes, indeed, it definitely is.
This may sound awkward to the most of you, but I'm generally not such a great fan of candy and sweets, however, sometimes I feel close to dying if I don't have a snack at hand.
So recently, I wasn't saved by a muscleman in a superhero costume, but by a power bar called justnuts. The bar is slim, yet nutty and 'fruitfull' and it embraces the most delicious ingredients from all over the world: Juicy cranberries from Quebec, aromatic apples from Hunza Valley or toasted cashews from Asia. Besides the delicious bars, the brand offers little nut and fruit snack packs.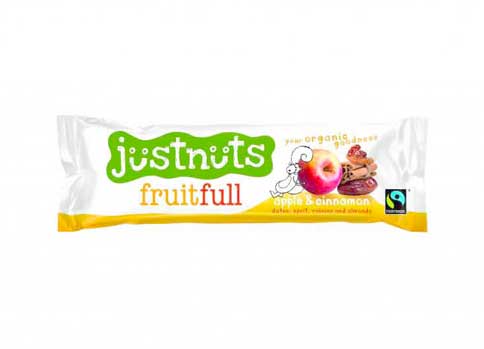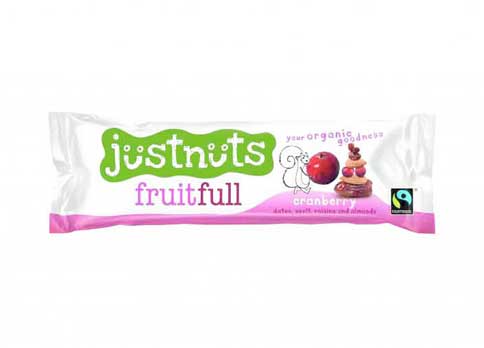 Certainly, these healthy super-snacks don't present itself in an ordinary package: Colours, logo and typo are well chosen representing the fact that the ingredients are organic and a 100% natural. The pack is made of compostable plastic and as the World Health Organization recommends you eat 30 grams of nuts a day, that is exactly the amount justnuts packed in one little package.
One more highlight: You don't have to munch all alone – have a look at the funny squirrel at the front!
+
PACKAGING DETAILS
PACKAGING & MATERIAL: Tubular bag made from biodegradable plastics
PRINTING METHOD & FINISHING: Flexo print, soft touch haptic
LAYOUT: Squirrel illustration and funny slogans and interact with the product