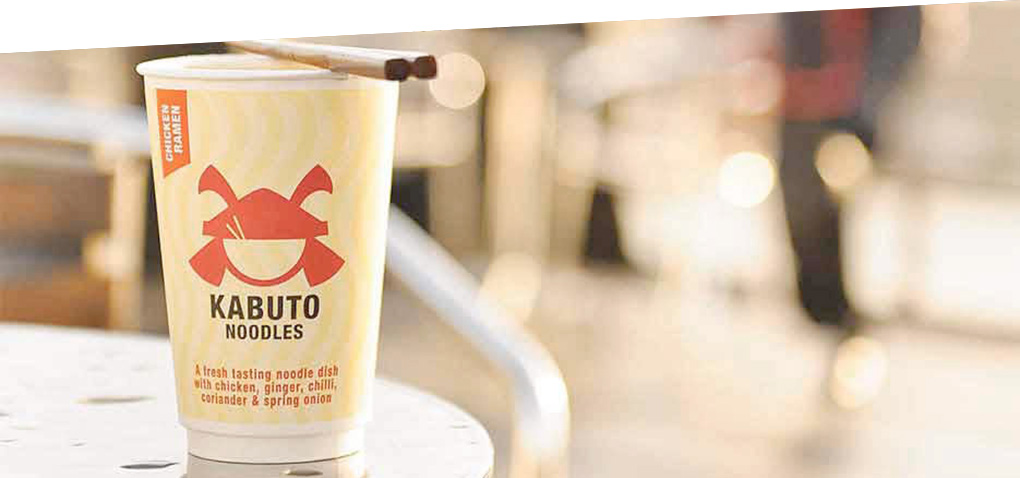 Are you looking for wisdom or enlightenment? Look no further as Kabuto Noodles may help out. On the back of their packaging the noodle manufacturer spreads the idea about the existential importance of their product and manages to make people smile during their lunch break through with witty catch-phrases.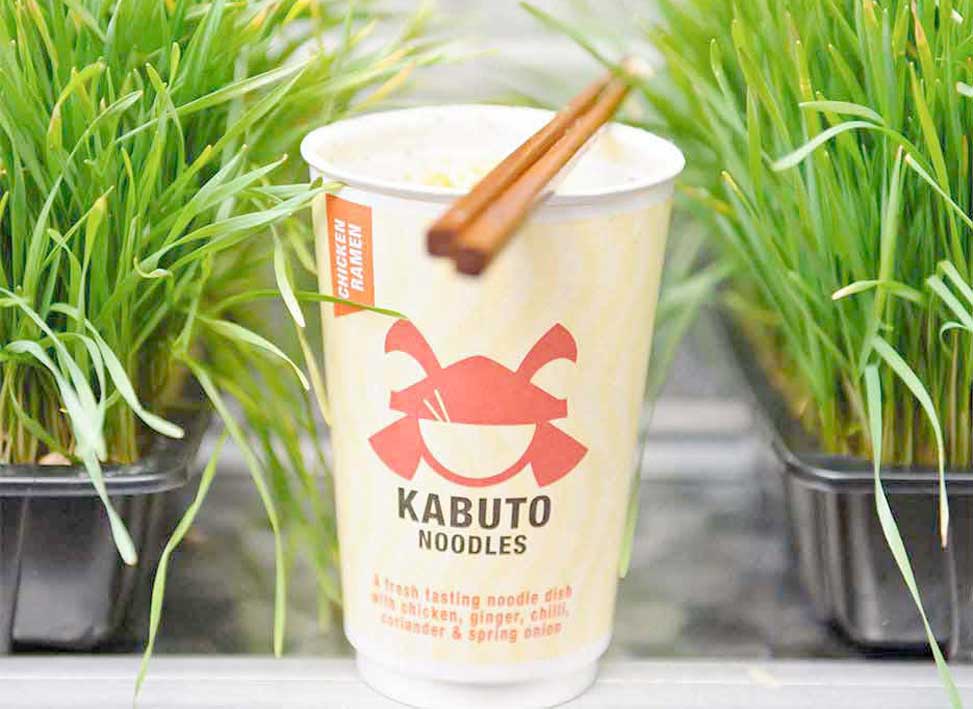 Producing noodles, the brand does not take itself too seriously, but when it comes to the value of their product, everything has to be in perfect shape. The packaging design is all about communicating the clean, fresh-tasting, quality ingredients inside and further aims for a high impact in the shelf.
As the dish is inspired by the Asian cuisine, the package incorporates an Asian influenced design. However, Kabuto's British roots are not denied. The brand adapted the recipes for the western palate and the little design quirks on the back of the pack remind of the subtle fun the Brits like to spread.

+
PACKAGING DETAILS
PACKAGING & MATERIAL: Paper cups (sustainable)
LAYOUT: The graphics are in the foreground, each flavour sports a different colour and a unique quirky slogan