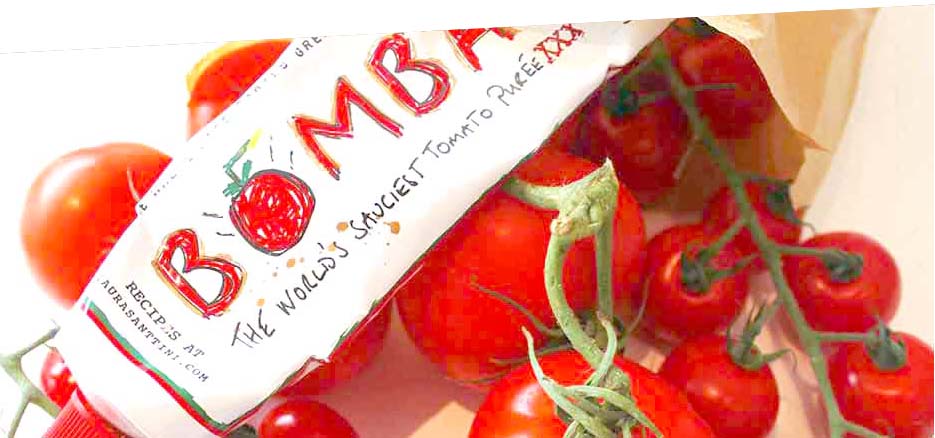 Living in the UK is hard sometimes, especially when it comes to food. My Greek flatmate frequently keeps complaining about this when we go out for grocery shopping. Then I have to listen to long speeches about how the British tomato lacks every hint of an true and honest flavour.
No surprise, I got particularly happy once I came across this saucy tube that seems to spice up our homecooked dishes: 'BOMBA! XXX – The World's Sauciest Tomato Purée'. What sounds promising, looks convincing too. I can literally feel the energy of this little tube. I believe it must contain a dozen sun-kissed Italian tomatoes. In fact, it is made with extra strength triple concentrated tomato purée, full bodied red wine and tasty soffrito; a unique replacement for ordinary tomato purée or an exceptional way to pimp British veggies.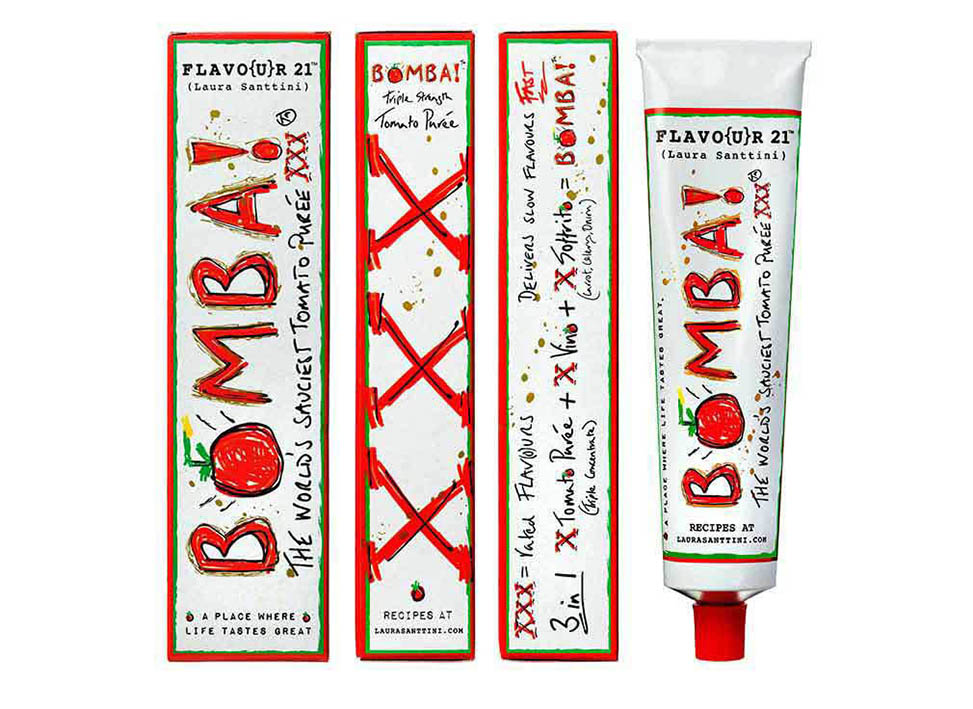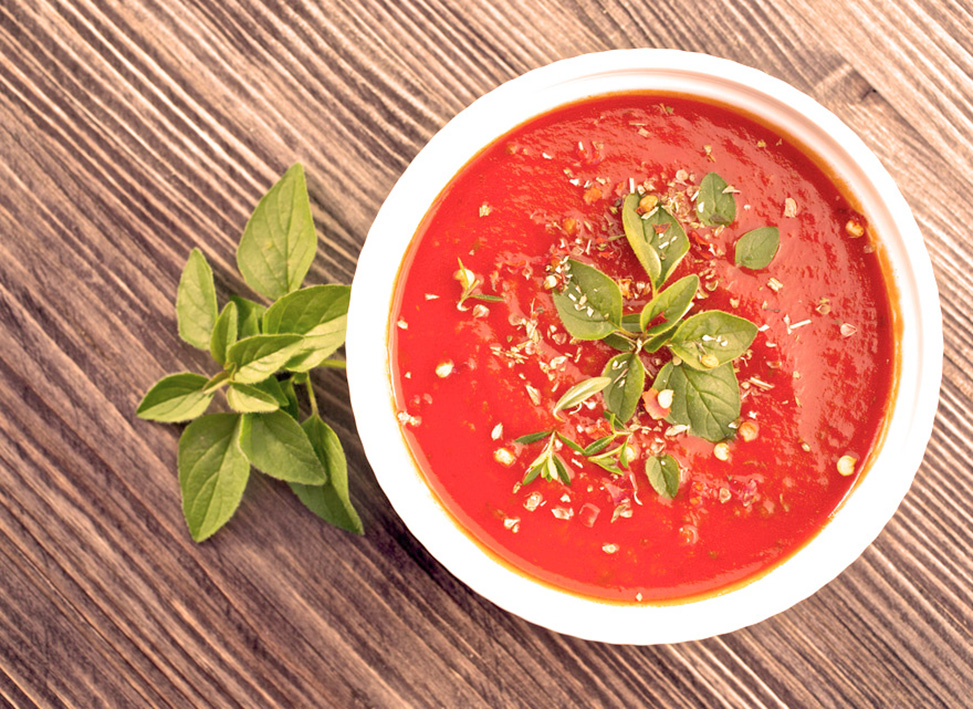 What else is there to say? I'm gonna have a BOMBA sandwich now, everything else would be irresponsible. XXX
P.S. Bomba is readily available in Waitrose stores across the UK.
+
PACKAGING DETAILS
PACKAGING & MATERIAL: Aluminium tube, folding box
PRINTING METHOD & FINISHING: Direct print (tube), offset print (folding box)
LAYOUT: Expressive scribbles, handmade character