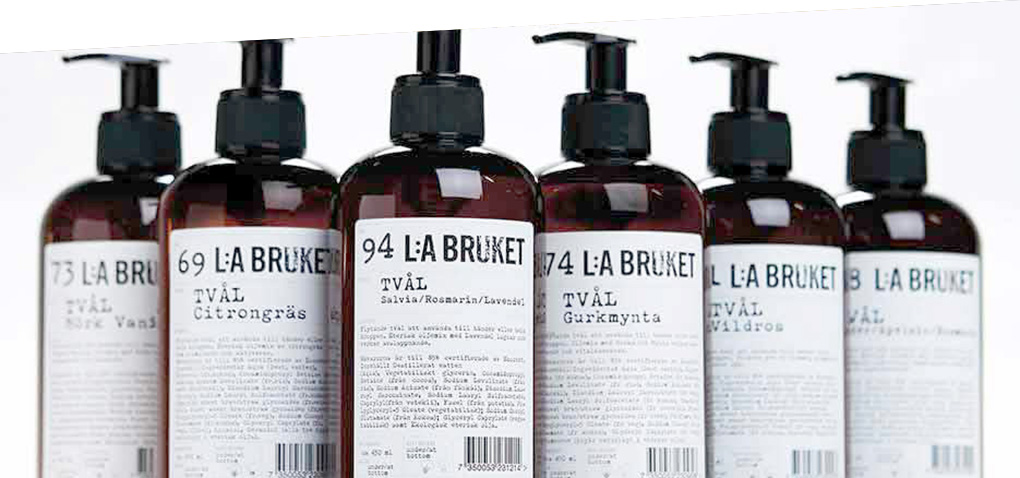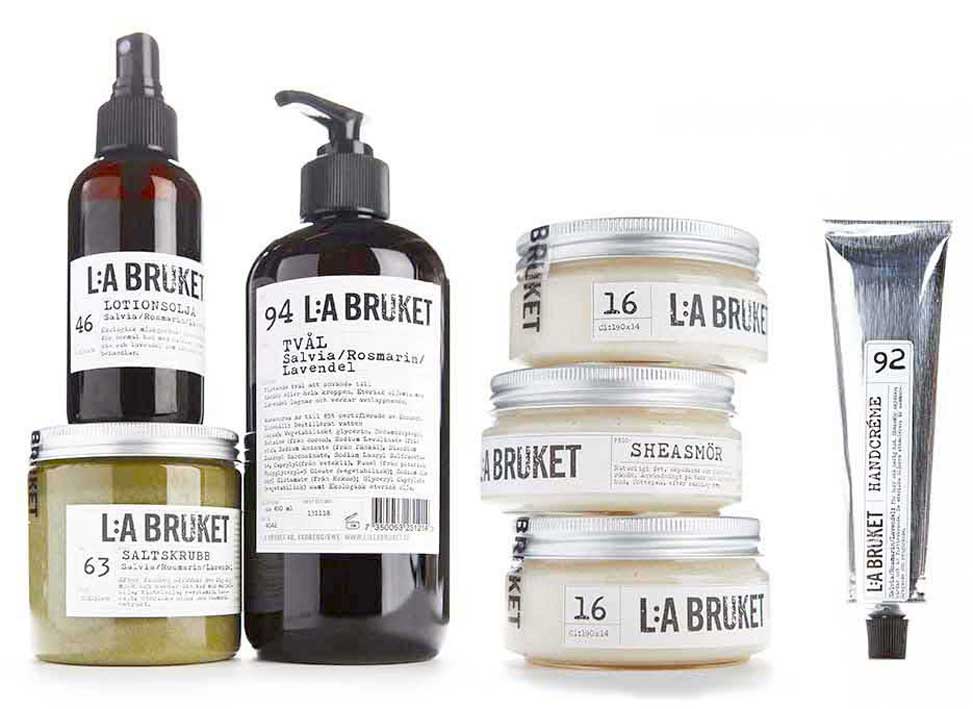 Varberg in Sweden: The weather is rough and fickle. The salt of the sea, they say, blows right into your face and leaves you with dry skin and chapped lips. And yet, I dream of traveling to the Swedish coast. I have never been a great fan of overcrowded beaches where tourists line up like sardines in a can only to get their skin burnt under the ozone hole. Sweden opposed to that, seems to have some untouched and stunning spots of land that are shaped and controlled by the elements.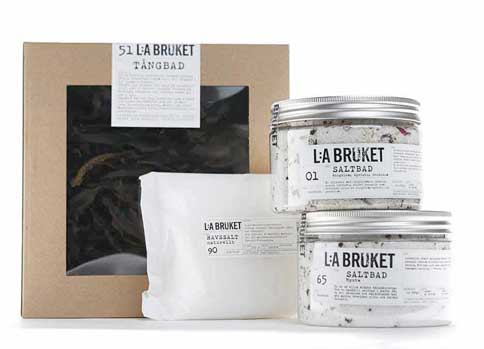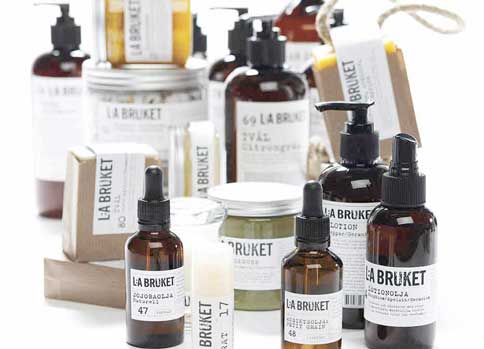 Based in Varberg, the Swedish cosmetic brand L:A BRUKET appreciates the regional power of nature and specialises in organic spa products, botanical skin care and botanical treats that regularly earn themselves an ecological certificate. Their aim is to meet the needs created by the rustic life at the sea.
Hence, its packaging combines the authenticity of the rough coast with a romantic and luxurious country style. Certainly, Scandinavia is not only able to create useful furniture, but also good-quality and minimalist packaging, from hair care to hand cream to detergent. With their products you take the Swedish coast right to your bathroom!
+
PACKAGING DETAILS
PACKAGING & MATERIAL: Transparent plastic jar with a silver aluminium closure, aluminium tube, dispenser, pump spray, block bottom bag
RINTING METHOD & FINISHING: All packages are labelled and 1-C printed
LAYOUT: Handmade optic